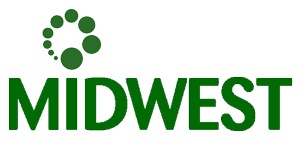 SOIL-SEMENT®
Midwest Industrial Supply, Inc.
Polymer Emulsion
SOIL-SEMENT®
ABOUT US
Who We Are and What We Stand For
Midwest lives, manufactures, and delivers Earth-conscious solutions around the world to clients in the quarry, mining, construction, iron & steel, rail and mass transit and dozens of other industries whose success depends on overcoming dust, erosion, ice, or unstable soil conditions.
In every part of our business from hiring to product development to service, we aim for the impossible – perfection – so we can deliver what our clients want: environmentally gentle, regulatory-compliant applications that work.
Pushing the envelope is part of our corporate DNA, and we strive, always, to develop cutting-edge processes, products and services; stay on top of the learning curve, and educate our customers for our mutual success. For over 40 years, we have worked alongside those of our customers to get every job done right. We don't settle when it comes to unsolved challenges in our quest to provide the follow-up, machinery, and knowledge our customers need to move their work forward.
Why clients rely on us
Midwest is a company of problem solvers. We attack challenges and stick with them tenaciously until they are resolved. Our clients know that if we say we will do something, we will because as a company, good enough and status quo are not in our vocabularies.
Collaboration – with our clients and with one another – is a critical ingredient to our customers' success, and ours. We don't merely talk with customers; we listen hard so we may continue improving our deliverables and our service.
If the need is simply product, we provide it – proven and certified – but our calling card is that we are purveyors of total solutions, no matter how complex. In short, clients agree that Midwest is the real deal, insistent on delivering nothing short of the best possible results.
Why Midwest
More environmental certifications than other companies
More performance certifications than other companies
State-of-the-art technical laboratory and environmental support
Over 25 industry-leading patents
7-time member of the INC. 5000 list of America's Fastest-Growing Private Companies
CONTACT US
Midwest Industrial Supply, Inc.
1101 – 3rd St. S.E., Canton, OH 44707
Phone: 330-456-3121 x126
Email: Cheryl.Detloff@midwestind.com