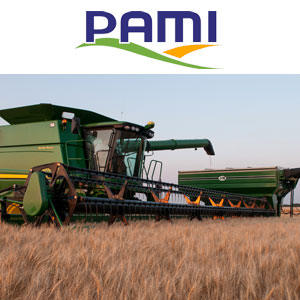 Prairie Agricultural Machinery Institute
GPS Consortium Member
ABOUT US
PAMI is an applied research, development, and testing organization that is ISO 9001:2008 registered. Many of the research and development techniques, technologies, processes and expertise PAMI uses to serve its agricultural clients, are commonly used in other industrial sectors, making for an easy knowledge transfer to a diversity of projects.
PAMI's diversified engineering expertise has direct application for agriculture, transportation, military, aeronautics, forestry, and mining. Services include design, development, fabrication, and evaluation of vehicles, machinery, and components as well as value-added process reviews, pilot plant design, and optimization. PAMI never owns Intellectual Property – it always belongs to the client.
Our highly-trained and experienced professional operations and technical staff are located in Humboldt and Saskatoon, Saskatchewan and Portage la Prairie and Winnipeg, Manitoba.
CONTACT US
PAMI operates facilities at two locations in the heart of the Canadian Prairies:
Humboldt, Saskatchewan
(Head Office & Western Beef)
Mailing Address: P.O. Box 1150
Physical Address: 2215 – 8th Avenue (Highway 5 West), Humboldt, SK Canada, S0K 2A0
Phone: 1-800-567-PAMI (7264)
Within Canada: +1 306-682-5033
Fax: 306-682-5080
Email: humboldt@pami.ca