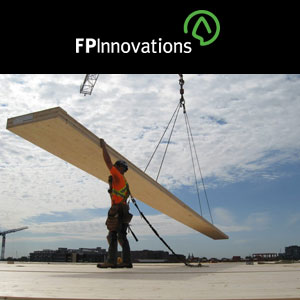 FPInnovations
GPS Consortium Member
FPInnovations is a not-for-profit world leader that specializes in the creation of innovative scientific solutions in support of the Canadian forest sector's global competitiveness and responds to the priority needs of its industry members and government partners.
It is ideally positioned to perform state-of-the-art research, develop advanced technologies, and deliver innovative solutions to complex problems for every area of the sector's value chain, from forest operations to consumer and industrial products.
FPInnovations' staff numbers more than 525. Its R&D laboratories are located in Montreal, Quebec City, and Vancouver, and it has technology transfer offices across Canada.
VISION
A world where products from sustainable forests contribute to every aspect of daily life.
MISSION
Powered by creative people and world-class research, FPInnovations fuels the growth and prosperity of the forest sector by:
Nurturing our people and scientific excellence within a diverse workplace
Developing solutions to enhance competitiveness and sustainability
Creating and seizing opportunities beyond traditional markets
Accelerating innovation and enabling partnerships among industry, governments, and academia
VALUES
People: We believe people are our most important asset.
Safety: We ensure safe work environment and practices that protect the health and well-being of the individual.
Integrity: We are honest, trustworthy and respectful in all that we do.
Innovation: We foster innovation and strive for excellence in all that we undertake.
Sustainability: We care about the environment. We work to achieve sustainable solutions.
Collaboration: We value teamwork and collaboration in all aspects of our business.
GENERAL INQUIRIES
Phone:514-630-4100
Email: info@fpinnovations.ca