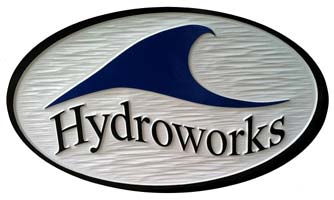 Hydroworks® HydroStorm (HS) Hydrodynamic Separator
Hydroworks, LLC
Hydroworks® HydroStorm (HS) Hydrodynamic Separator
About:
Hydroworks, LLC was formed in 2003 in New Jersey to provide engineered solutions to stormwater management problems.
In recognition that one particular product is not a panacea to all problems, the goal of Hydroworks is to offer a full suite of solutions that can be tailored to each individual application. Each of Hydroworks products are designed with a modular or treatment train approach in mind. Simply put, Hydroworks represents the best-engineered stormwater products at an affordable price.
The founder of Hydroworks, LLC has over 25 years of experience with proprietary and non-proprietary stormwater quality design. This experience has culminated in the refinement of our designs to overcome many of the drawbacks of competitive products in the marketplace.  Hydroguard separators have been installed in 19 states including MA, CT, RI, NC, NJ, NY, MD, PA, NH, IA, IL, IN, OH, KY, MN, WI, CO, VA, FL, and TX. Over 1100 Hydroguard separators have been installed in the United States.
Contact:
Hydroworks, LLC
136 Central Ave., 2nd FL
Clark, NJ 07066 USA
Tel: 1-888-290-7900
Email: info@hydroworks.com